Cumulative & Annual Giving Donor Walls
The ability to update your donor wall is critical when you honor donors on an annual basis or when they reach a milestone with their cumulative giving.
We use magnetics on the tiles so that you can remove a name from one level and add that name to the next highest level.  You can reinforce your mission and campaign by using symbolic imagery for each level.
---
Scottsdale Community College (SCC) Donor Wall of Honor
Scottsdale, Arizona, 2012, Ceramic tile, water jet cut stone, sandblasted stone
See project photos >

Maha Ganapati Temple of Arizona
Maricopa, AZ, 2014, Ceramic tile, Glass tile
See project photos >

Tucson Nursery School (TNS) Donor Recognition Wall for Angel Charity
Tucson, AZ, 2013, Ceramic Tile Donor Wall
See project photos >

Friends of Sabino Canyon (FOSC) Donor Recognition Walls
Tucson, Arizona, 2011, Ceramic Tile
See project photos >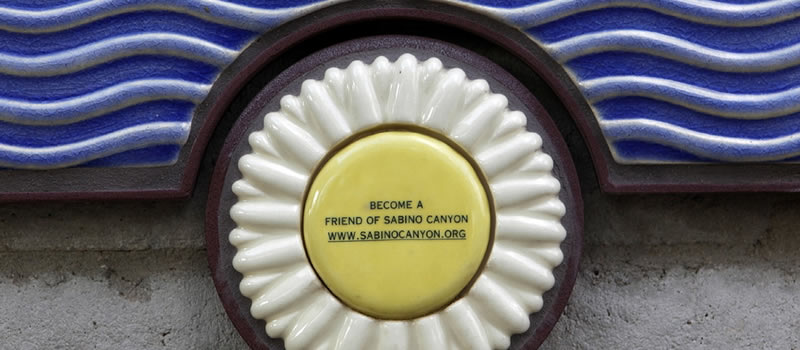 Youth on Their Own, "YOTO" Annual Giving Donor Wall
Tucson, AZ 2013, Ceramic Tile
See project photos >

San Miguel High School, Angel Charity Donor Recognition Wall
Tucson, AZ, 2011, Ceramic Tile
See project photos >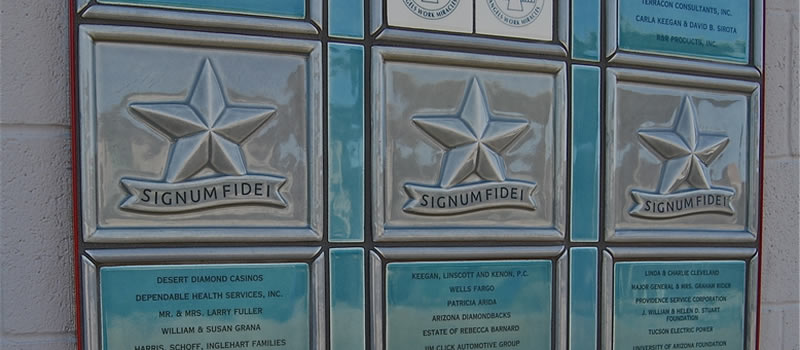 The Boys and Girls Clubs, Roy Drachman Center Donor Wall
Angel Charity Recognition Wall, 2012, Ceramic Tile
See project photos >

Direct Caregivers Association Donor Recognition
Donor Plaques, 2005, Ceramic tile
See project photos >

The Southern Arizona Children's Advocacy Center Donor Recognition Wall
Tucson, Arizona, 2008, Stone & Ceramic Tile, Sandblasted Text
See project photos >